USO Dallas/Fort Worth is a non-profit organization that serves personnel in all branches of the military — active duty, National Guard, reserve, retirees, and authorized family members.
While USO/DFW supports traveling veterans throughout the year, volunteers ramp up their efforts at D/FW International Airport during during the holidays. For example, its EXODUS program welcomed more than 5,500 service men and women during the two-week period from mid-December 2011 through New Year's Day 2012. Exodus refers to the departure of our military troops stationed at Fort Good Fellow, Fort Hood, Fort Sam Sheppard, and Fort Sill who are traveling home to be with their families and friends for Christmas.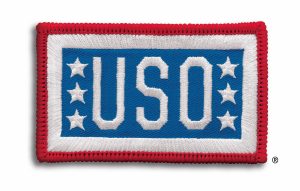 The Pickens Foundation has supported USO D/FW for a number of years. "USO D/FW does incredible work in caring for our service personnel as they travel through the airport," Pickens says. "We owe these brave Americans all the comfort and support we can give them as they anxiously await being reunited with their families."
More than 400 USO D/FW Volunteers were on hand 24/7 during the program to welcome home the troops, serve hot chocolate, coffee, water, soft drinks, donuts, fruit, soup, breakfast sandwiches, and snack bars, etc., as they arrive at D/FW Airport, many in the middle of the night. For some, the Dallas-Fort Worth area is home. For others, the airport represents a layover until their flight departs for cities across the United States. For these troops, volunteers in the USO Center (located at Terminal B, Gate 15) represent a friendly face and a touch of home to those men and women who will spend hours anxiously waiting for their connecting flight to take them home for Christmas.
The USO D/FW, one of only two U.S. airport locations accommodating the Army's Rest and Recuperation program, provided nourishment to thousands of military personnel who travel through the D/FW Airport during the holidays, including formal dinners served on Christmas Eve and Christmas Day.
Among the services the organization has provided military personnel returning to duties in Iraq or Afghanistan at its Terminal B location (at Gate 39 on the secure side) at the Dallas/Fort Worth International Airport is its United Through Reading® Military Program, which offers a meaningful opportunity for powerful emotional connections that help relieve the stress of separation by having deployed service members read aloud to children via DVD.
During manifest, the time between a solider must report to the airport for the trip to Iraq and Afghanistan and the time the outbound plane actually leaves for the war zone can be several hours, DFW/USO volunteers encouraged deployed mothers, fathers, aunts, uncles, brothers and sisters to come into the Reading Room to select a book that they can read to their youngster while being recorded. When finished, the DVD, book, baby blanket and a beanie baby was placed in an overnight envelope and mailed home to their child.
"USO DFW maintains the reputation of best-on-the-planet, owing to the generosity of donors like the T. Boone Pickens Foundation," says Bill Moore, chairman of the D/FW USO Advisory Council.
For more information, call volunteer coordinator Linda Robinson at 972-574-3383 or visit www.uso.org/dfw. For any information on in-kind or monetary donations, please contact USO D/FW Center director Rhenda White-Brunner at 972-574-8764.