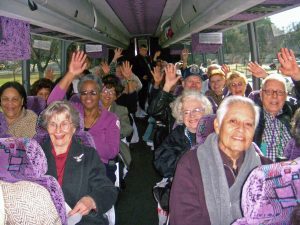 The Senior Source is recognized throughout Texas and the Southwest for improving the quality of life and promoting the independence of older adults.
The organization is one of the few nonprofits addressing a full spectrum of needs of older adults, from the most active senior to the very frail, incapacitated elderly. Through eight distinct programs, the agency's 56-member staff supports nursing home residents, provides eldercare counseling, coordinates money management, serves as legal guardian, provides in-home companions, and matches older adults with employment and volunteer opportunities.
"The Senior Source improves the quality of life of older adults in the greater Dallas area, and the organization has been doing so for 47 years," Pickens says. "It exemplifies the type of programs the Foundation wants to help."
A $1.25 million Pickens Foundation donation to The Senior Source represents the largest contribution given to the Coming of Age Capital Campaign, which was launched in 2005 to make possible a new home for the organization at a crucial point in time.
The year 2008 marked the beginning of an age explosion in this country that will culminate in 2030, when one in five individuals will be over the age of 65. The new building — which was Dallas' first LEED-certified "green" nonprofit facility — provided room for ample growth, and through its various community meeting rooms and central location, serves as a focal point for service and public awareness for the older adult population today and for many years to come. The facility houses the programs and people who make a life-changing difference in the lives of more than 32,000 older adults and their families each year.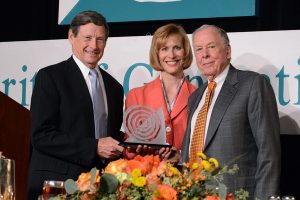 In 2012, Pickens received the organization's Spirit of Generations Award, which is presented annually to an individual or group of individuals who have contributed in "thoughts, words, and deeds" to all generations in Dallas — past, present and future.
"The coming years will present us with significant challenges, as well as exciting opportunities," says Molly H. Bogen, executive director of The Senior Source. "Thankfully, the prudent vision and compassion for older adults demonstrated by Mr. Pickens and the T. Boone Pickens Foundation will help us prepare for the changes ahead and allow us to continue to grow our services for older citizens. Mr. Pickens' extraordinarily generous gift ensures that the greater Dallas area will be a senior-friendly community for future generations. We are most honored by this huge vote of confidence, and proud that our building, bearing Mr. Pickens' name, will stand as a symbol of his foresight and generosity."
For more information about the organization, which is located in the Meadows Foundation Wilson Historic District, call 214-823-5700 or visit www.theseniorsource.org.