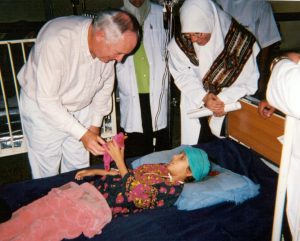 The Virginia-based Health Opportunities for People Everywhere (Project Hope) got its start by sending medical volunteers onboard the world's first peacetime Hospital Ship, the SS HOPE. Today, it remains committed to long-term sustainable health care. The organization's work includes educating health professionals and community health workers, providing medicines and supplies, strengthening health facilities, and fighting diseases such as TB, HIV/AIDS, and diabetes.
Project HOPE delivers essential medicines and supplies, volunteers and medical training to prevent disease, promote wellness, respond to disaster and save lives around the globe. By providing medicines, health expertise and training, Project HOPE builds capacity around the globe by supporting local health care workers to promote wellness and save

ives everyday in areas that need it most. When disaster strikes or emergencies arise, Project HOPE responds quickly by distributing essential medicines and supplies and volunteer help to those who need it most.
The T. Boone Pickens Foundation awarded $1 million to Project HOPE in May 2008 to continue health professional training for the Basrah Children's Hospital in Iraq. The Basrah Children's Hospital is a modern, state-of-the art, 94-bed pediatric referral facility constructed by the United States Army Corps of Engineers. Opened in 2010, the Basrah Children's Hospital represents the first hospital constructed in Iraq since the 1980s, and provides Basrah and the southern governorates with high-impact children's health services with an oncology focus.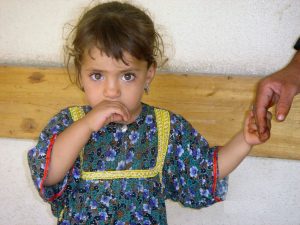 "I'm told that childhood cancers are eight to ten times more common in Iraq than in developed countries," Pickens says. "The Basrah Children's Hospital is well positioned to address these childhood diseases with prevention, early diagnosis and cures using standard therapies otherwise unavailable in Iraq. This is the type of project we can easily get onboard with."
Project HOPE has the responsibility for medically equipping the hospital and training the hospital staff.
"This gift from the T. Boone Pickens Foundation is a wonderful vote of confidence in Project HOPE and our efforts to train doctors and nurses for this state-of-of the-art hospital," said Dr. John P. Howe III, president and CEO of Project HOPE. "It will allow for the best cancer care — and ensure a healthy future for the next generation of Iraqi young people. The Foundation and its leadership deserve great credit for seeing the hospital to its full potential."
In 2006-2007, Project HOPE trained 92 nurses for the new hospital. The Pickens grant helped Project HOPE continue excellent medical education for nearly 60 nurses and ancillary staff leaders trained in Muscat, Oman, and nearly 200 training in diploma nursing, radiography, physiotherapy and laboratory. Project HOPE is committed to an active training program for clinical staff for the Basrah Children's Hospital through the year 2020.
For more information on Project HOPE or to make a donation, visit projecthope.org or call 800-544-4673.