The Faith Presbyterian Hospice is a Dallas-based non-profit organization that has served nearly 3,000 patients and their families through outreach and home hospice care since its inception in 2004.
Recognizing there is a significant gap in Dallas' continuum of healthcare, Presbyterian Communities and Services Foundation is building a new state-of-the-art hospice and palliative care center for Dallas.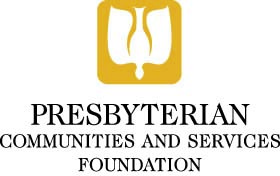 The Pickens Foundation donated a lead gift of $18.4 million for the center, which will serve those with life-limiting illness who are in need of care, medical attention, comfort, and compassion. The T. Boone Pickens Hospice and Palliative Care Center will be a one-of-its-kind facility in Texas, and likely the nation. It will support five "centers of excellence" — focusing on Inpatient Care, Child and Family Bereavement, Education and Training Resources, Spiritual Care with Sanctuary and Chapel, and Outdoor Reflection.
"Quality of life is a critical issue for me," Pickens says. "I believe that this groundbreaking care center will be a model for treatment of those with life-limiting illnesses."
Presbyterian Communities and Services has selected PRDG Architects to design and build the new $54 million, 100,000-plus-square-foot center, which will complement the organization's Faith Presbyterian Hospice, the largest not-for-profit hospice care provider in Dallas. Construction is expected to be completed in 2015.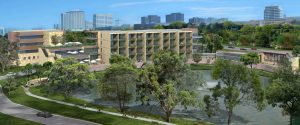 The Inpatient Care Center will offer 36 spacious inpatient care suites and four family or guest suites, encircling patients and families facing a life limiting illness with the ultimate in care, compassion and dignity. Families will be able to explore and process their grief needs at their own pace as a group or individually at the Child and Family Bereavement Center. The Education Training and Resource Center will partner with universities, hospitals, and health care systems to provide the latest training and education in hospice and palliative care. The Spiritual Care Center with Sanctuary and Chapel and Outdoor Reflection Centers will provide patients and their families solitude and spiritual support.
"The T. Boone Pickens Hospice and Palliative Care Center also will serve as the headquarters for Faith Presbyterian Hospice's community care outreach home hospice, and auxiliary sites with some of our hospital partners," says Godwin Dixon, President & CEO of Presbyterian Communities and Services. "Proudly, and not surprisingly so, Mr. Pickens is once again leading this journey to ensure that the gold standard in Dallas' healthcare continuum also applies to hospice and palliative care."
The Presbyterian Communities and Services Foundation has honored Pickens with its Each Moment Matters 2010 Lifetime Achievement Award to reflect his generous philanthropy to the organization and local community.
For more information on the new T. Boone Pickens Hospice and Palliative Care Center, please visit www.prescs.org, or contact Sheila Marlow, VP Community Development at Presbyterian Communities and Services Foundation, smarlow@prescs.org or 214-413-4189.