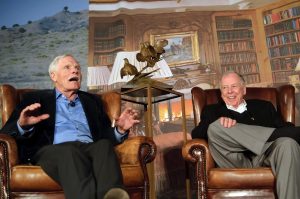 Park Cities Quail is a non-profit organization run by a group of Dallas-area volunteers who are passionate about the sporting tradition and are determined to make it available to future generations.
According to the Audubon Society, the U.S. quail population has declined by more than 82 percent from an estimated 31 million birds in 1967 to less than 5.5 million today.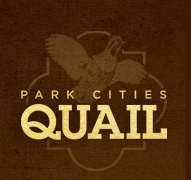 In the past eight years, the volunteers have raised and donated more $4.5 million to quail conservation efforts in Texas. PCQ also spawned the Quail Coalition, a statewide organization that now boasts 13 chapters and more than 4,000 members. The Dallas organization donates virtually 100 percent of every dollar it raises toward quail research and youth education.
"The decline in the U.S. quail population is well-documented, and severe," Pickens says. "My association with Park Cities Quail provides me the opportunity to do what I can to preserve this type of sporting life, one I've pursued and cherished all my life."
Each March, sports enthusiasts from across the country come to Dallas for a celebration that has become known as "Conservation's Greatest Night." There, the T. Boone Pickens Lifetime Sportsman Award is awarded to a sportsman men who has distinguished himself by living a life of adventure, love of the outdoors, respect for natural resources and most of all those who have demonstrated a spirit of giving back and making it possible for others to enjoy the sporting life.
Previous winners include George Strait (2104), A.V. Jones Jr. (2013), Ted Turner (2012), Ray Murski (2011), Bob Carter (2010), Ray Sasser (2009), and Pickens (2008).
World-renowned wildlife artist Walter Matia created the bronze award specifically for the event. The biggest draw of each year's celebratory auction is a hunting trip Pickens donates on his 68,000-acre Mesa Vista Ranch in the far northeast corner of the Texas Panhandle
"The support of T. Boone Pickens Foundation has been instrumental in Park Cities Quail's ascension to the nation's largest quail conservation organization," chairman Joe Crafton says. "Through the foundation's direct support and brand equity of the T. Boone Pickens name, we have raised more than $2.6 million for quail research and education in our short six-year history."
The Pickens Foundation was the group's first dinner sponsor.
"We continue to flourish because of its support, and we created the Pickens award in his honor in 2007," Crafton says. "Boone Pickens is the personification of these ideals and the award has become the 'Heisman Trophy' of conservation. Because of the generosity of the foundation, we are coming closer to identifying causes and cures for the mysterious, dramatic decline in this important indigenous game bird that is so much a part of our American heritage. Simply put, we would not exist without the T. Boone Pickens Foundation."
For more information on Park Cities Quail, visit www.parkcitiesquail.org.