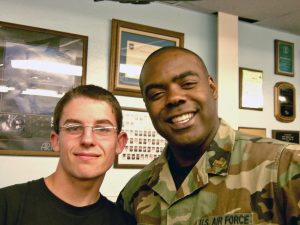 The T. Boone Pickens Military Mentors Program of Big Brothers Big Sisters provides military children who have a parent deployed with one-to-one relationships with an adult volunteer.
Life in the military is unique for families with a soldier deployed and for soldiers living on base away from friends and family. The stresses of military life and of absent parents take their toll on the children involved. That's why Big Brothers Big Sisters provides a mentoring program specifically for soldiers and families experiencing the military lifestyle.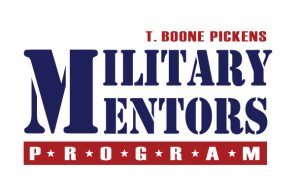 A five-year, $3 million Pickens Foundation grant is providing mentoring services to children of deployed military personnel. Since 2008, funds have been distributed to 25 agencies around the country.
"I'm always sensitive in my philanthropy to children at risk," Pickens says. "When one or more parent is away in service to our country, their children can be vulnerable to added stress put on them. We owe our service personnel and their families as much support as we can give them."
During the past eleven years with high levels of military deployment and repeat tours of duty, children in military families have often been caught up in very difficult circumstances. Of the more than 1.9 million troops deployed in Afghanistan and the Persian Gulf since September 11, 2001, almost half have children. The Pentagon estimates that currently 234,000 children have a mother or father at war. According to a recent Department of Defense study, 60 percent of military spouses say their children had increased levels of fear and anxiety when their spouses went to war; 57 percent reported increased behavioral problems at home; and 36 percent cited increased behavioral problems at school.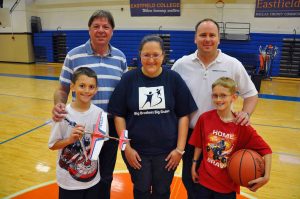 The mentoring program joins children of parents in the military with Bigs who are in the military, retired,or civilian. Program volunteers typically meet with children once a week at their schools or a neighborhood community center, and provide quality one-to-one friendship time that is so important to a child whose parent is deployed, will deploy, or is just returning from a deployment. The Bigs and Littles read together, play sports or computer games, or simply talk about life and personal issues — just as friends do.
"This generous gift has profoundly improved the lives of extremely vulnerable children," says Big Brothers Big Sisters of America president and CEO Charles Pierson. "The T. Boone Pickens Foundation grant is addressing an urgent need for the children of our country and allowing our service members in active duty to rest assured that their children at home have a friend and a mentor by their side during these critical developmental years."
A family who has been particularly inpacted by both military service and the mentoring program has been featured in a PSA. Little Brothers Cody and Eric each have had a Big Brother mentoring them for the last couple years. The mentoring is especially important to this family since their mom and dad have each been deployed during the past few years.
For more information about the Boone Pickens Military Mentors Program, visit www.militarybigs.com.