Houston-based University of Texas MD Anderson Cancer Center is a world-recognized center devoted exclusively to cancer patient care, research, education, and prevention.
The Texas Legislature created MD Anderson in 1941 as a component to The University of Texas System. The institution is one of the nation's original three Comprehensive Cancer Centers designated by the National Cancer Act of 1971,and is one of 41 National Cancer Institute-designed comprehensive care centers today.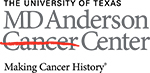 MD Anderson ranks first in the number of grants awarded and total amount of grants given by the NCI. Its clinical trials program is the largest research effort of its kind in the nation, with almost 7,600 patients participating in therapeutic clinical research exploring innovative treatments in Fiscal Year 2013.
Pickens is a longtime supporter of the institution, through financial commitments and service as a life member of the MD Anderson Cancer Center Board of Visitors. More than 25 years ago, he established the Boone Pickens Chair for Early Cancer Prevention at MD Anderson. In 2007, the Foundation challenged the institution to grow a gift of $50 million, its largest gift ever at the time, to $500 million over 25 years. MD Anderson reached that goal in 2010, 22 years ahead of schedule.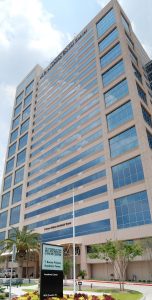 "My goal is to challenge the recipients of my philanthropy to do great things and maximize their philanthropic dollars and resources," Pickens says. "MD Anderson has stepped up to the plate and done just that."
In 2013, U.S. News & World Report's "Best Hospitals" survey ranked MD Anderson as the top hospital in the nation for cancer care. The institution has achieved the top ranking 10 times in the past 12 years and has ranked as one of the top two hospitals for cancer care for 24 years, since the magazine began its annual survey in 1990.
In October 2008, the institution formally dedicated its 21-story, 730,000-square-foot T. Boone Pickens Academic Tower in his honor. The same week, the 19th annual "A Conversation With a Living Legend" event featuring Pickens raised a record $1 million, which included a $100,000 gift from the Pickens Foundation for patient care and research initiatives at MD Anderson.
"Boone Pickens is a towering figure of good. His generosity has had a profound impact on cancer research and will ensure the excellence of the world's leading cancer institution for years to come," says Ron DePinho, M.D., president of MD Anderson. "On behalf of the more than 120,000 patients we see each year, and for many future generations to come, I extend my deepest gratitude to him. I'm thrilled we were able to fulfill his innovative philanthropic challenge, which already has saved many lives."
For more information, visit www.mdanderson.org.