Boone Pickens is a longtime support of the Boy Scouts of America and its programs. In 2008, his foundation donated $250,000 to the Last Frontier Council in Oklahoma for construction of an Energy, Science and Technology Center at Slippery Falls Scout Ranch near Tishomingo.
Last Frontier Council represents 30,000 youth and more than 8,000 volunteer Scouters and adults delivering the promise of Scouting in twenty-four counties across central, western, and southwestern Oklahoma. Its mission is to serve others by helping to instill values in young people and, in other ways, to prepare them to make ethical choices over their lifetime in achieving their full potential.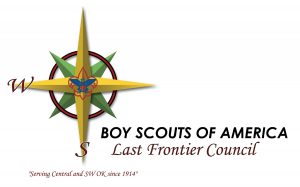 The center features the state's energy industry, natural resources and technology.
"I've long appreciated and supported Scouting and the ideals it represents," Pickens says. "This project involves subjects that have played a significant role in my life. I enjoy being able to support this program and the citizens of the future Scouting is producing in my native state."
Last Frontier Council delivers the promise of Scouting through a diverse array of exciting Boy Scouts of America programs for boys in first grade through high school (Cub Scouts, Webelos Scouts, Boy Scouts and Varsity Teams) and through Venturing, a program for all high school and early college-age youth, male or female, who are over fourteen and have completed the eighth grade and are not yet age twenty-one.
"The gift from the Pickens Foundation is essential to teaching young people about the past and the future of energy, science and technology in the United States and the vital role that Oklahoma has, and will, play," Last Frontier Council Scout executive Tom Dugger says. "The reality of wind energy powering our homes and natural gas powering our vehicles certainly makes this program much more important and pertinent in the lives of our young people."
For more information about the Last Frontier Council, visit www.lastfrontiercouncil.org/ or call 405-840-1114 or 888-841-1114.