Jubilee Park and Community Center is a volunteer-driven organization whose mission is to be a "catalyst for community renewal and enrichment" in an inner-city Dallas neighborhood.
In order to break the cycle of poverty, Jubilee Park & Community Center (Jubilee) takes a comprehensive approach to community revitalization focusing on five key areas: education, public health, public safety, housing and economic development. The Jubilee Park neighborhood encompasses a 62-block area bounded by I-30, Fair Park and East Grand Avenue. The majority of families are working poor, with 40 percent living below the federal poverty level. The area has an average household income of $14,825 and 98 percent of children in the neighborhood elementary school qualify for the free breakfast/lunch program. Since receiving a $6 million donation from the T. Boone Pickens Foundation (TBPF) in 2008, Jubilee has made great strides in improving lives and strengthening community for residents of southeast Dallas.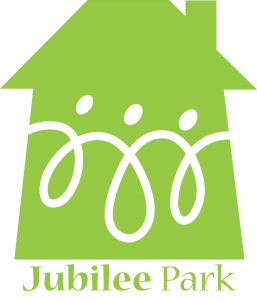 "I'm a big believer in philanthropy that improves the lives of children, their families, their safety, and the opportunities for their future, and in projects that provide tangible results," Pickens says. "The work being done by the Jubilee Park people is a great example of that kind of activity."
Jubilee used Foundation funds to build the Walt Humann – T. Boone Pickens Community Center. With the building of the community center, Jubilee has more than doubled the capacity of its programs. The number of children in the after-school program has grown from 60 to 180 students. The children receive homework assistance, a healthy meal, and academic enrichment activities Monday through Thursday. The children's summer program has expanded to serve 360 children with education and enrichment activities, a more than 200 percent increase since the community center was built.
The new community center has a full commercial kitchen, which allows Jubilee to provide healthy meals. The center served more than 30,000 meals to children and seniors in 2013. The additional capacity also has allowed Jubilee to maintain two dedicated computer labs. The adult computer literacy classes in particular have benefitted from having more space and better facilities for clients to learn the necessary computer skills to create resumes, fill out online job applications, and assist their children with their homework.
The Resource Center, which was also built with funds from the TBPF grant, acts as a storefront for Dallas Police Department, houses a community prosecutor from the District Attorney's office, and a code enforcement officer. A Community Outreach Representative for the Dallas Police Department is also onsite. As a result of these efforts and a dramatically improved relationship between residents and law enforcement, Jubilee Park has seen a 64 percent drop in the crime rate.
"The generosity of T. Boone Pickens has been invaluable in restoring hope to this once neglected community," says Jubilee CEO Ben Leal. "The Foundation has helped Jubilee give families the tools they need to break the cycle of poverty permanently."
For more information about Jubilee and the work the TBPF has made possible, visit www.jubileecenter.org.