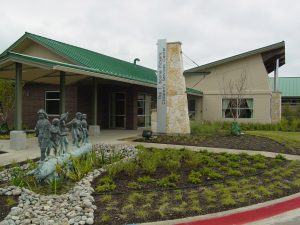 Jonathan's Place is a Dallas-based emergency shelter that since 1994 has taken care of the youngest members of its community who have suffered the trauma of abuse and neglect.
Jonathan's Place serves these children through two programs — a "home-style" emergency shelter for abused, abandoned and neglected children and a Foster & Adoptive Family Program. Jonathan's Place is the only organization in the Dallas-Fort Worth area that provides a continuum of care from emergency placement in a shelter to placement with a foster family to, ultimately, adoption.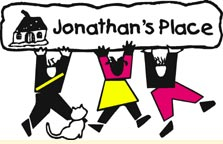 The Pickens Foundation and T. Boone Pickens have contributed more than $2.26 million Jonathan's Place and its children since December 2005. In 2007, it awarded the organization a $1.5 million grant to help with the construction of Phase II of Jonathan's Place's three-phase expansion project. The newly completed T. Boone Pickens Children's Services Center houses a dedicated medical room, a dedicated therapy room, a KidMart children's storefront, a family visitation room, a classroom, a conference room, case management services and administrative offices. It is also the main entrance to the campus, where visitors must check-in before gaining access to any other part of the campus.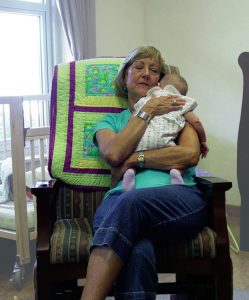 "We're glad that our support will help make a difference in the lives of these children, giving them a chance to start their lives out on solid ground," Pickens says.
In addition to the T. Boone Pickens Children's Services Center, Jonathan's Place has built a "recreational" lodge — which houses a commercial kitchen, indoor/outdoor dining, an indoor recreation room, a library/computer room and a therapeutic art room — a donation center for receiving and storing in-kind donations, and a third children's cottage.
In December 2005, Mr. Pickens donated $750,000 to Jonathan's Place to support the operation of one of its children's cottages. The T. Boone Pickens Cottage is equipped with 16 beds in eight bedrooms, a kitchen, a living area, a medical room and a staff office. Just outside its back door is a covered play area for the children.
"We are truly honored to have Mr. Pickens as a supporter of our children," says Jonathan's Place founder and president Lisa Matthews. "So many children in our community suffer at the hands of adults they trust, and we try to give as many of them as possible a safe, loving home from where they can begin to heal. Mr. Pickens' support of our vision and mission allows us to provide these children with the very best care in a facility that makes them feel welcome and safe. He and his foundation are definitely making a difference in the lives of our children and in the future of our community. For that, we are eternally grateful."
The Jonathan's Place Foster & Adoptive Family Program recruits potential foster families, conducts a comprehensive training program and verifies them as foster, foster-to-adopt or adoptive families. At this point, Jonathan's Place works with CPS to place children into the care of these families. All of the Jonathan's Place foster and adoptive families have access to the services and goods provided at the shelter, relieving some of the burden associated with being a foster family.
The Jonathan's Place Emergency Shelter resides on a six-acre campus in Northeast Dallas County and provides 24-hour residential care and specialized services to children removed from their homes by Child Protective Services (CPS). It is the only emergency shelter in Dallas County to provide residential services for children in crisis under the age of 10.
For more information on the work of Jonathan's Place, visit www.jpkids.org or call 214-827-9595.