The Interfaith Housing Coalition provides transitional housing, programs, and services to help Dallas-area families in poverty and homelessness.
The Interfaith Housing Coalition uses a holistic approach in order to help the families it serves make enduring, positive changes in their lives. Interfaith Housing has 49 private apartments in which families can live. Beyond meeting basic needs for housing, food, and clothing, the organization's services include a job search and employment program, budget and financial literacy training, parenting classes and counseling.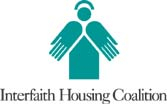 The Pickens Foundation awarded the Interfaith Housing Coalition $300,000 to help fund a homeless prevention initiative that offers intervention to catch families upstream before they are uprooted, have lost all assets and belongings, and have become hopeless. By partnering churches with fragile families within their own areas of reach, the homeless prevention program is designed to keep families in their homes versus them traversing the tragic and costly spiral into homelessness. More importantly, children are saved from the always traumatic and sometimes dangerous move to a shelter or living on the streets.
"Getting help to these families — who are fighting to keep their lives together — before they end up on the street makes plain sense to me," Pickens says. "The Interfaith Housing Coalition has a proven track record in this area, and this program shows a great initiative on its part."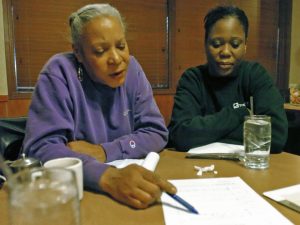 The organization's programs promote family stability, teach skills to break the poverty cycle, and build a strong sense of community in the process. Some telling statistics: Seventy-three percent of its "Home & Hope" residential program participants complete the program with from $1,200 to $5,000 in savings, having also made restitution on debt; in the past two years, 15 Interfaith Housing families have become first-time home owners upon graduation from its program; and 93 percent of its former residents maintained self sufficiency last year.
"The investment that the T. Boone Pickens Foundation made in Interfaith Housing Coalition enabled us to create and launch EQUIP, a homeless prevention program," executive director Linda Hall says. "Their belief in the power of volunteer mentoring, which is the cornerstone of the EQUIP program, is truly visionary. Healthy, self-sufficient families help create healthy communities. Support from the Pickens Foundation is making that a reality."
Interfaith Housing Coalition was founded in 1985 to provide transitional housing and support services to homeless families. Through the years, a broad coalition of individuals, foundations, churches, and service groups have joined the ministry, effectively leveraging volunteer, in-kind and financial resources throughout the community. Initially designed to help families with situational homelessness stabilize and move forward within 90 days, the Interfaith Housing program has evolved to provide an in-depth approach to address the root issues of generational poverty and homelessness with families now staying up to 18 months depending on their specific needs.
For more information on the Interfaith Housing Coalition, visit www.interfaithhousingcoalition.org.