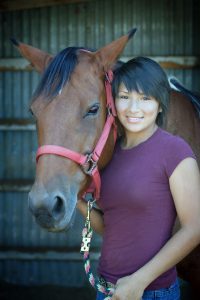 Granbury, Texas-based Happy Hill Farm Academy is a fully-accredited private boarding and day school that seeks to prepare students for successful futures by equipping them with the foundational knowledge and skills necessary to succeed in college or other secondary training programs.
Local pastor Ed Shipman and his wife, Gloria, opened the Academy in 1975, with 20 students in a mobile home. For more than 30 years, the facilities have expanded and the agency has reached out to help some of the area's poorest and most vulnerable children, most from inner-city areas of Dallas and Fort Worth. In that time, Happy Hill Farm has become a safe haven and school for hundreds of boys and girls, who, for whatever reason, were not able to live in traditional family and school settings.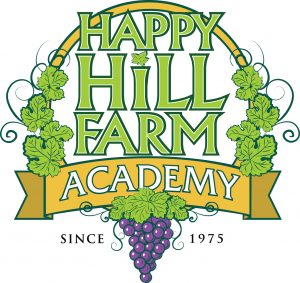 The Pickens Foundation donated $2.5 million to Happy Hill Farm for the construction of the T. Boone Pickens Training Center and Guest Lodge on the 500-acre working farm and campus southwest of Fort Worth.
"Happy Hill offers children who may otherwise fall through the cracks in our education system a real chance for success, and I consider that extremely important to our future," Pickens says. "It took great courage and faith for Ed and Gloria Shipman to take this great responsibility on, and I heartily support their cause."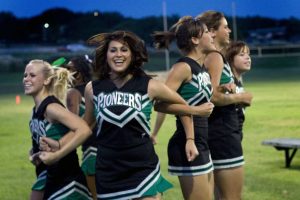 The Training Center provides the Academy a place where others, who have an interest in beginning a similar boarding school, can come and live with the Happy Hill Farm Academy staff for extended periods of time to learn how the program works.
"Happy Hill Farm Academy's program can be replicated," Shipman says. "You don't need 500 acres. On 50 acres, you can still have an active, successful 4-H component, which is a very important part of our program. Mr. Pickens' gift will literally impact deserving students all over the country."
An accredited, boarding, day, and international school for kindergarten through 12th grade, Happy Hill Farm Academy combines traditional classes with an active 4-H program, music, art, drama, sports, and guidance counseling to offer all its students a college-preparatory education. Its curriculum provides students with a strong foundational knowledge base in the areas of history, science, government, and economics as well as core academic skills in reading, writing, mathematics, and technology. Regardless of the academic subject, instruction in all classes focuses on building the critical thinking, problem solving, communication, organization, study, and social skills necessary for success in higher education.
For more information, visit www.happyhillfarm.org.