best online casino top 100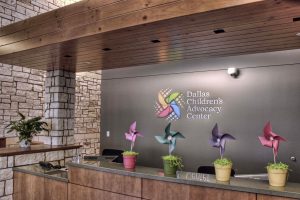 Before the Dallas Children's Advocacy Center opened its doors in 1991, child abuse victims and their families typically were bounced from one agency to another — from the child welfare office, to the police department, to the hospital, to the prosecutor's office — repeatedly telling their stories of abuse. The criminal justice system, a system primarily designed for adult perpetrators, not child victims, lacked coordination between police, child protective services, prosecution, mental health and medical agencies. Duplication of efforts, along with multiple unnecessary and traumatic interviews for the children, had become the norm in child abuse cases.
online casino einzahlen ohne online banking
DCAC , whose mission is to improve the lives of abused children in Dallas County and to provide national leadership on child abuse issues, coordinates the investigation and prosecution of the most severe cases of child abuse in its community. In 2013, the agency served more than 2,800 children (and their non-offending family members) who were sexually abused, severely physically abused, or who had witnessed a violent crime. DCAC provides a warm, child-friendly environment to help children who are referred by law enforcement or CPS.
online casino per sms bezahlen The Pickens Foundation contributed to the DCAC capital campaign that raised $11 million for a 56,000-square-foot, state-of-the-art facility, which it moved into in January 2013.
online casino in philippines
Our children are our future," Pickens says. "At-risk youth are one of the Foundation's core giving areas, and the Dallas Children's Advocacy Center provides an important voice and haven for their future. The need that the organization meets is critical to the community, and we all need to be aware, educated, and supportive of programs like DCAC that provide help to children in crisis. "
winning casino slot games Upon request, the organization can provide a abuse prevention toolkit that contains ideas on how to get started on an awareness program, two complimentary blue wristbands and a 24-minute DVD that can be shown during meetings or lunch breaks to help parents in organization learn how to keep their children safe from harm.
online casino slot machines for real money malaysia The average DCAC client is a 9- to 10-year-old girl, sexually abused by someone she knows and trusts. A DCAC forensic interviewer listens to the child's story and asks non-leading, developmentally appropriate questions as the child talks about the trauma he/she has experienced. Law enforcement and CPS professionals observe the interview from a separate room. This reduces trauma for the child and provides for a much stronger case if the case goes to court.
play online casino games no deposit DCAC houses the Child Abuse Unit of the Dallas Police Department, five units of CPS, and an Assistant District Attorney. Having all of these professionals under one roof drives collaboration and communication in the very sensitive cases that DCAC coordinates. DCAC also works with, among others, more than 25 other police agencies in Dallas County and Children's Medical Center.
how to win at casino slots free "Every day I am full of gratitude for the generosity of those in the Dallas community," says DCAC president and CEO Lynn M. Davis. "We were able to raise $11 million to support the development of our brand new state-of-the-art facility that will allow us to serve more abused children than ever before. We are forever grateful to the leadership of the T. Boone Pickens Foundation for their love and support of our cause."
online casinos paypal uk Children who are victimized need help to process what they have experienced in order to heal. Children who do not receive intervention after a trauma will struggle in a variety of ways. DCAC has expert child therapists who provide art therapy, play therapy, animal-assisted therapy and music therapy. Services are free of charge.
mighty slots casino instant play Dallas Children's Advocacy Center is an accredited member of the National Children's Alliance and a member of the Children's Advocacy Centers of Texas. For more information, visit www.istandup.org.