Bobby Bragan, former major league baseball player, manager, and coach, established the Fort Worth-based Bobby Bragan Youth Foundation in 1991 as an effort to encourage children to stay in school and pursue their educational and career dreams.
During the last 21 years, the Bragan Foundation has awarded 584 students in school districts across Dallas and Fort Worth more than $1.4 million in $2,500 scholarships. The success of the Bobby Bragan Youth Foundation scholarship program is proven by the fact that 97 percent of its recipients have graduated high school and enrolled in college.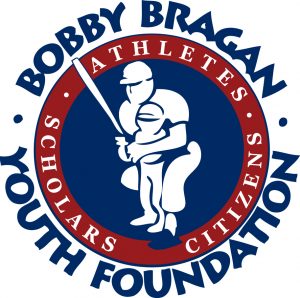 "This is a great program, one I'm proud to be associated with," Pickens says. "Young minds are a precious commodity. Bobby Bragan lived his life with an abiding love of the game of baseball, and upon his retirement from the game transferred some of that love to supporting the youth in his back yard."
The Bragan Youth Foundation honored Pickens with its Lifetime Achievement Award in 2010, and in 2011 named one of its scholarships in his honor. The fund from which Bobby Bragan Youth Foundation scholarships are annually paid has been established over the years by contributions from corporations, foundations, individuals, and Bragan's family and friends. Each of these contributions has been made in the form of a named "perpetual scholarship," which is annually awarded to a specially selected scholarship winner in perpetuity.
"We are proud to have the opportunity to award an annual scholarship in Mr. Pickens' name," said John Esch, past BBYF president and current development chair. "A central part of the scholarship competition is for each participant to identify a role model and write an essay on the positive impact of that role model. Mr. Pickens is just that: a positive role model."
The Bobby Bragan Youth Foundation Lifetime Achievement Award Gala honors some of the greatest names in sports and philanthropy, and recognizes its scholarship recipients who will graduate from high school the following spring. Bragan, who died in January 2010, was involved with baseball in some form or fashion for nine decades. His first exposure to the sport was as a player, then as a manager and later as an executive and finally as Fort Worth's ambassador to the game. Bragan was CEO and chairman of the Foundation until his death.
Bragan established his foundation in 1991. The foundation recognizes outstanding eighth grade students each year by awarding the promise of a college scholarship to selected students who have competed in its annual scholarship competition. By focusing attention on the availability of aid for merit at the middle school level, BBYF hopes to inspire students to plan for higher education, dedicate themselves to work hard to reach that goal, and push them to seek out additional aid at an earlier stage in their lives.
More than 37,000 eighth grade students from 137 public schools representing 22 school districts from across the North Texas metroplex are offered the opportunity to apply for these scholarships. Through this scholarship incentive program, the foundation gives students, regardless of need, the drive to stay in school, graduate, and go on to college.
The unique relationship of the foundation with professional baseball is especially exciting to these students, as well as to donors and supporters of the program. In addition, the assurance of financial assistance for college is particularly encouraging to an impressionable thirteen-year-old.
For more information on the Bobby Bragan Youth Foundation, visit www.bobbybragan.org.