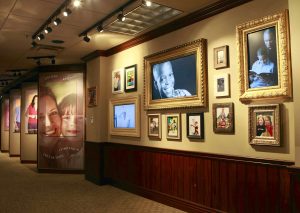 The Pickens Foundation is a longtime supporter of Big Brothers Big Sisters, both in its ongoing programs and the establishment of the T. Boone Pickens Mentoring Hall of Fame at its Irving headquarters in 2009.
Its $2 million gift helped establish the Mentoring Hall of Fame, which provides a valuable resource. The facility's museum and resource center highlights how mentoring has helped change people's lives.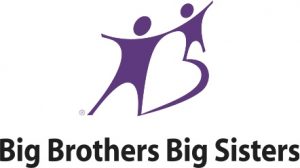 "Helping at-risk youth is an important part of the Foundation's mission," Mr. Pickens says. "Big Brother Big Sisters perform an integral role in matching these youth with role models that can help them envision and build a future."
In 2013, Pickens served as Honorary Chair and helped recruit Grammy-nominated and All-Star Celebrity Apprentice winner Trace Adkins to perform during the organization's Big Black Tie Ball, the proceeds of which directly benefit the more than 5,000 children currently waiting for a Big Brother or a Big Sister. The organization reports that each $500 raised removes one child from its waiting list and matches them to a mentor who will enrich, empower, and encourage them to reach their highest potential. The event raised more than $435,000 to help the children of our community change their lives for the better, forever.
"Big Brothers Big Sisters was humbled to have T. Boone Pickens lend his support to our organization and this worthy event," says Rob Roby, CEO of Big Brothers Big Sisters. "We were equally honored to have country music superstar Trace Adkins at this year's Big Black Tie Ball. Through the generosity of Mr. Pickens, Trace Adkins donated an unforgettable performance as a demonstration of his friendship with Mr. Pickens and his commitment to changing the lives of the children we serve. I want to express our gratitude on behalf of the young men and women of our community who will benefit from their generosity, but will probably never get the chance to thank them themselves."
Big Brothers Big Sisters, a volunteer organization that provides children support, guidance, friendship, and fun by matching them to adult role models. The agency's mission is to provide children facing adversity with strong and enduring, professionally supported one-to-one relationships that change their lives for the better, forever.
The Mentoring Hall of Fame also recognizes outstanding efforts on behalf of youth mentoring, having inducted such figures as Pennsylvania Congressman Chaka Fattah, Texas Gov. Rick Perry, AT&T Inc. chairman and CEO Randall L. Stephenson, and Virgin America chairman (and and former chairman, president and CEO of American Airlines) Donald J. Carty.
For 86 years, Big Brothers Big Sisters has been helping change the way children grown up in Texas. Since 2003, the agency has mentored more than 45,000 children throughout our great state. As all of the North Texas agencies grew and efficiencies were sought to take the program to the next level, the next step grew evident —merger. In 2003, through the leadership of the separate Boards of Arlington/Mansfield, Dallas and Fort Worth, Charles Pierson was appointed the new CEO and the creation of Big Brothers Big Sisters of North Texas was accomplished.
In the years since this historic merger, other community agencies have also joined the organization including Northeast Texas (Paris), West Central Texas (Abilene, San Angelo and Brownwood) and Greater Houston in 2010.  As well, through the new efficiencies created through centralized functionality, Big Brothers Big Sisters has been able to expand to other communities previously unserved, including Waco, Waxahachie, Wichita Falls, Stephenville, and Jack County. This expansion culminated in the creation of the more geographically neutral name — Big Brothers Big Sisters Lone Star — in 2010.
For more information about Big Brothers Big Sisters, call 214-887-BIGS or visit www.bbbstx.org. For more about the T. Boone Pickens Mentoring Hall of Fame, visit www.mentoringhof.org