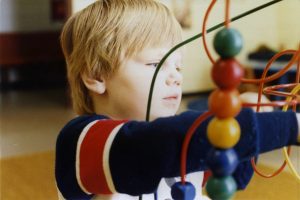 The Pickens Foundation began onging support of Autism Treatment Centers, whose mission is to assist people with autism and related disorders throughout their lives as they learn, play, work and live in the community, in 2001.
The Autism Treatment Center began providing services to children and adults with autism and other related developmental disorders in July 1976. Two years later, the center expanded services to include a duplicate program in San Antonio. In 1992, ATC Dallas began providing services to individuals who are deaf-blind multi-handicapped whose
needs for support very closely parallels individuals with autism spectrum disorder. In 2005, ATC San Antonio opened an Out-Patient Medicaid-approved Rehabilitation Agency to provide diagnostic and therapeutic services; ATC Dallas opened a similarly operated Rehabilitation Agency in December 2007. Over the previous 32 years, ATC has continually met the challenge of an ever-increasing rate of diagnosis and has expanded resources and capacity to remain current with the needs of the community, as well as treatment and trends.
"I've had friends whose family members have suffered from autism, and I've seen firsthand how the Autism Treatment Center provides integral services to meet the needs of those afflicted with autism and related disorders." Pickens says. "Much of my philanthropy is focused on brain function and research. I believe in the work being done at the Autism Treatment Center."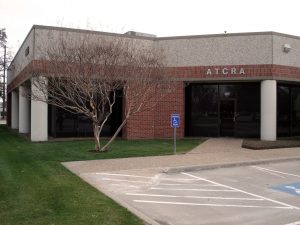 Foundation support has helped establish services for two Diagnostic and Therapeutic Medicaid-approved Rehabilitation Agency Clinics, in Dallas and San Antonio, serving children with autism. In addition to diagnostic, speech, physical, and occupation therapy, the clinics offer a sensory lab and observation rooms. The San Antonio Clinic also includes a virtual simulation lab and tele-diagnostic support center, which incorporates the most recent technology offered for the treatment of autism. ATC developed these tele-diagnostic procedures in collaboration with the University of Texas-Pan American and the University of Texas in Austin. Last month, ATC opened another tele-diagnostic clinic in Laredo, in partnership with and located on the TAMUI campus.
"ATC has long been a champion for these types of technologies, and believe they are the future of autism services," executive director Anna Hundley explains. "Autism is increasing exponentially; today one child in 100 with be diagnosed on the Autism Spectrum. Mr. Pickens understands and recognizes the immediate need and impact these clinics bring and has graciously continued to support our efforts."
The Autism Treatment Center consists of seven major components: ownership and operation of 20 community-based group homes; Educational Services; Vocational Services; Diagnostics, Research; Therapy; and Information Dissemination. Each individual entering the Center follows an individualized, comprehensive learning program designed by an interdisciplinary team consisting of teachers, personal care assistants, administrators, various specialist/consultants, and the individual receiving services and their parent or guardian. Services include any combination of these aforementioned components and allow for small group settings (one-on-one student/teacher ratios when needed), a structured environment, on-going assessments, parent training, year-around services, and an atmosphere of acceptance and motivation. This holistic approach enhances the opportunity for consistency in teaching strategies and achievement expectations.
For more information, please visit www.atcoftexas.org.