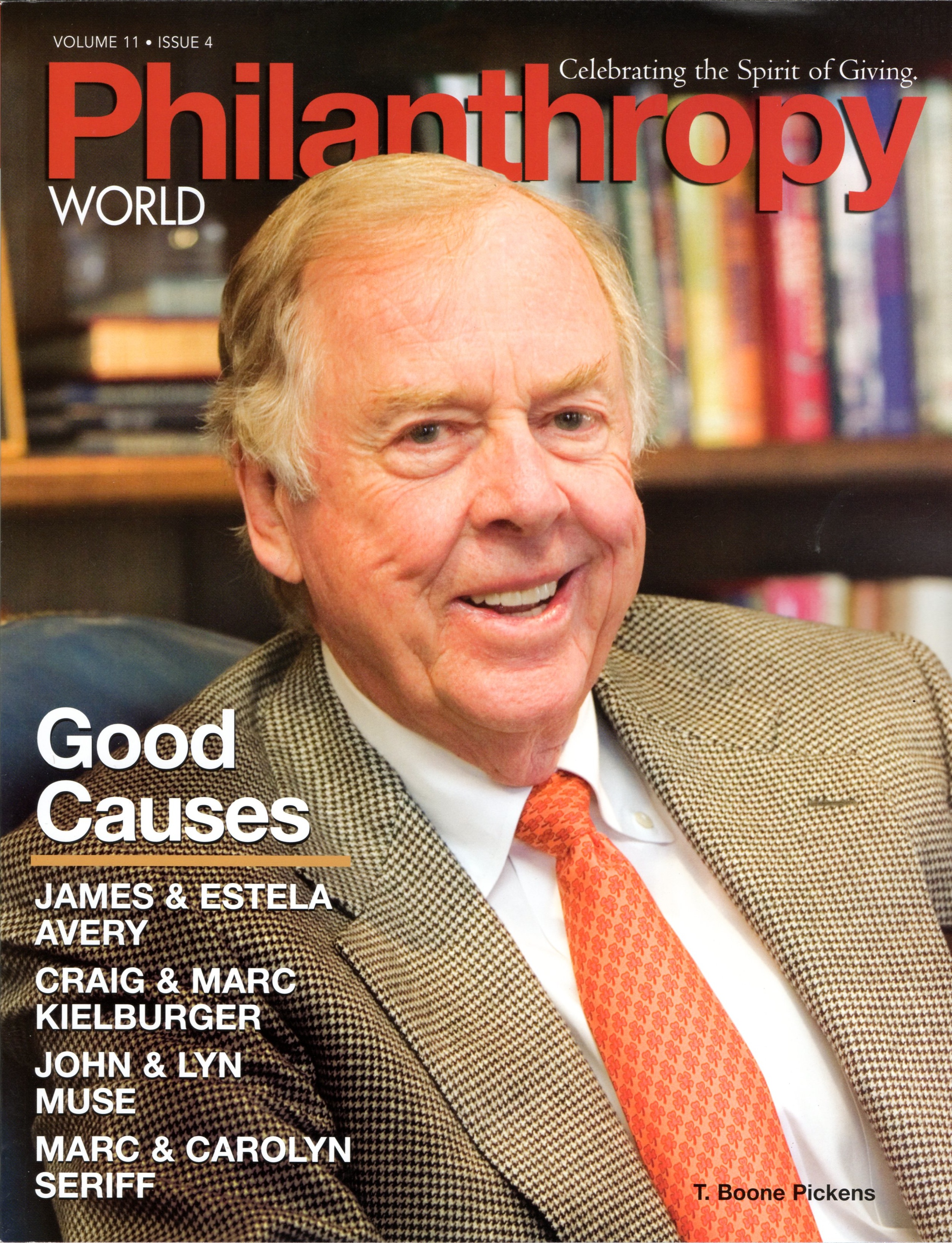 During the span of his long career, legendary oilman and entrepreneur T. Boone Pickens has created thousands of jobs and made billions of dollars— for others as well as himself. The breadth of his philanthropy encompasses more than $1 billion during his career. His contributions to a wide range of causes make him a regular on Chronicle of Philanthropy's annual list of top U.S. philanthropists. He is among the most generous university benefactors of all time, contributing more than $500 million to his alma mater, Oklahoma State University, split nearly in half between academics and athletics. In many ways, Pickens is a record-setting philanthropist. His $165 million gift to his alma mater, Oklahoma State University, in 2005 is the single-largest gift for athletics in NCAA history, and the $7 million donation to the American Red Cross in 2005 is the largest individual contribution in the 150-year history of that organization. In 2007, he raised the bar on philanthropic giving, donating $100 million to two leading Texas medical institutions, UT Southwestern Medical Center in Dallas and M.D. Anderson Cancer Center in Houston. Each institution received $50 million, and committed – through investments and new donations – to raising $450 million more within 25 years. His $5 million gift to the Metropolitan YMCA of Dallas is the largest single contribution the agency has received. Pickens sees that as a 10-for-one return on his investment, and a model that other philanthropists can utilize to dramatically increase philanthropic investments nationally. "I firmly believe one of the reasons I was put on this Earth was to make money, and be generous with it," Pickens says. "And that's what I've continually tried to do."
To learn more about T. Boone Pickens, visit boonepickens.com.
If you want to follow Boone Pickens on Twitter, follow him @boonepickens. If you do not have a Twitter account, you can sign up at www.twitter.com.